There are seasons when individual counseling may help with all of life's . . . stuff. Today, we are fortunate our culture esteems personal growth and holistic health. Baby Boomers and prior generations were not afforded accessible mental health care. Yipee! You made it! Permission to heal.
Here are some considerations before you schedule the first appointment (Intake). 
Are you looking for ongoing support?
Are you looking for immediate support through a present crisis or trauma? (For example, Do you prefer an emergency support model?)
Do you prefer a problem-focused or holistic method? For problem-focused services, are there topics/issues that are off-limits?
Have you reviewed Joyful Journeys Counseling service rates?
Are you ready to start counseling? Are you simply researching options?
The answers to these questions can help inform your Intake session for optimum outcome.
Ongoing Support
This structure includes twice-weekly, weekly, or bi-weekly sessions. Twice-weekly sessions are helpful for those in high-stress transitional phases. An example may be a couple who would like to carefully plan how to navigate divorce for a family of four.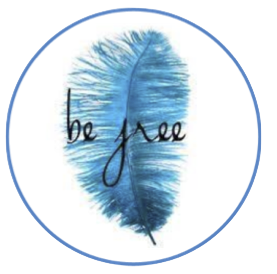 Weekly sessions are typical schedules for those committed to growth in a specific area. Weekly support provides maximized space to focus on personal, relational, and career goals. Ongoing support may be beneficial for the following needs:
career transition
relationship support
childhood trauma
spiritual growth
chronic stress
stress from job, family, finances
Bi-weekly and Monthly Support
When individuals or families are in a solid place, it works well to schedule once a month or once a quarter. It might be helpful to consider the later setup akin to an oil change for your car. This client typically has few experiences of emotional dysregulation and wants to move their personal life from good to great. Suited well for individuals, couples, or families:
who have accomplished set goals through ongoing weekly support
with restrictive schedules
whose budget does not accommodate weekly counseling
processing childhood issues (as an adult)
Crisis Support
At Joyful Journeys Counseling, clinicians provide crisis intervention services for suicidal ideation, domestic abuse, childhood trauma, pregnancy loss, divorce, and death. If you need immediate help, please call:
Counselors at Joyful Journeys Counseling work to provide a safe, accepting environment so that you can recall, revise, and restart situations and relationships. Clinicians frequently affirm you, as the client, expert of your story. The insight and solutions you produce are sustainable and significant. It is the work of individual counseling. Schedule your consultation or intake appointment today!