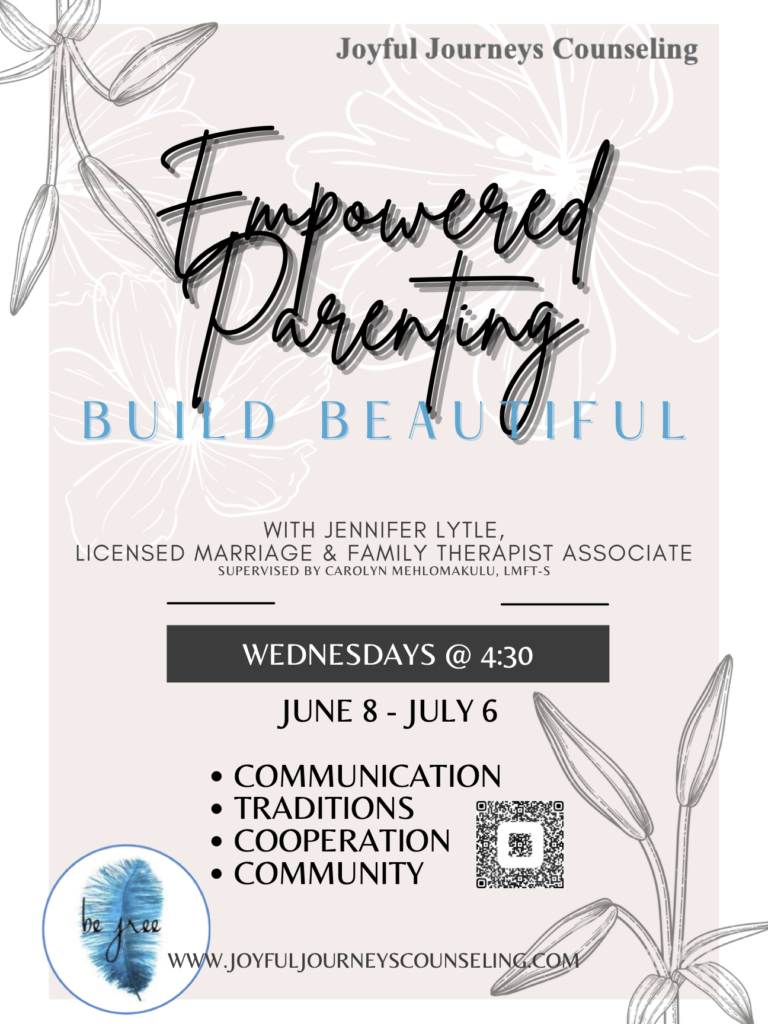 Tired of negotiating and wish your child would obey? Desperate for a meaningful exchange instead of two-syllable responses?
Build Beautiful is a 5-week online group designed to increase communication, cooperation, & connection between you and your child/children. Led by Licensed Marriage & Family Therapist Associate*, Jennifer Lytle, this group offers take-aways and tools for empowered parenting. She has led numerous parent (and parent-to-be) groups since 2017. Over the past year and a half, Jennifer has partnered with Great Parenting Simplified and is currently in their accredited parent coach training program. Founder of Joyful Journeys Counseling, a private practice in Austin, TX, Jennifer aims to support clients as they build beautiful lives and families.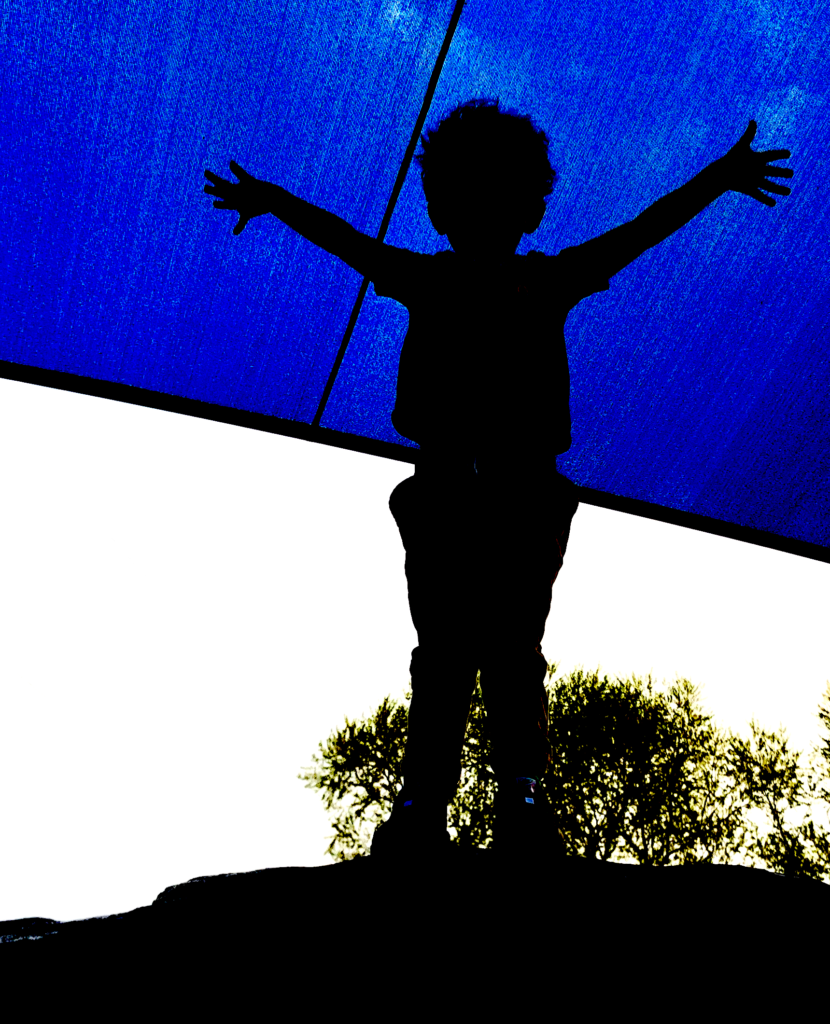 By the end of our 5-weeks program, you will understand and be equipped with tools to increase these components of a rich parenting relationship. Sessions will include the following topics:
Communication is a skill that every individual benefits from studying. In a technology-driven world, communication bespeaks finesse and refinement. This tool is a gift to be developed towards improved relationships overall. What a return over investment.
Connection with our children is the best part of parenting. It's the answer to the question, why. Why do we work hard? Why do we persevere when the proverbial fruit is sparse or bitter? Enjoying the company of our offspring and truly knowing our sons and daughters is a beautiful experience. I believe all parents deeply desire this lifelong relationship.
Lastly, when our communication and connection have increased, cooperation yields. Often, parents stamp around for cooperation (i.e. yelling, arguing, demanding compliance.) Cultivate cooperation through refined communication and strengthened connection. Eliciting cooperation is what empowered individuals do naturally. This program aims to develop and encourage that empowerment.
Join Empowered Parenting for a 5-week support group today!
Register online; May 25 is the last day for early bird pricing ($55). Price will increase on May 26 to $75.

*supervised by C. Mehlomakulu, Licensed Marriage & Family Therapist Supervisor