Cue the confetti. Grab the party horn. Don a festive hat.
The time to congratulate, celebrate, and consider JJC's third summer of service is NOW!
Whoop Whoop
If you have followed JJC for any amount of time, you are familiar with Founder, Jennifer Lytle's personal emphases on specific moments of reflection and rejoicing. This year is no different. It is time to congratulate, celebrate, and consider Joyful Journeys Counseling for three years of service to Central Texas and the greater Austin area.
Whoop Whoop
Treatment of Anxiety Related Disorders
Joyful Journeys Counseling has seen an increase in presenting issues for General Anxiety Disorder (GAD), Specific Phobias, school-related fears, Social Anxiety, Obsessive Compulsive Disorder (OCD), Separation Anxiety Disorder, and Panic Disorders. Clinicians at Joyful Journeys Counseling have undergone specialized training to better serve individuals and children with anxiety related concerns. Our treatment plan initiates a solid foundation of psychoeducation. This orients clients to mindset, cognition, distorted thoughts, and thought challenging. Through ongoing Cognitive Behavioral Therapy (CBT), counselors target underlying beliefs that instigate unhealthy or upsetting emotions. Behaviors and actions, like avoidance, food refusal, or isolation result from those unhelpful thoughts. The next step is to develop coping. Coping skills and tools are taught throughout the first ten sessions and practiced in subsequent sessions to maximize client's self-soothing ability while experiencing unpleasant emotions or thoughts. Empowering clients with these tools aids in emotional regulation. When clients present for treatment in this area, they can typically work towards an end of sessions in between 12-15 weekly appointments. This is when a highly targeted, Solution Focused Brief Therapy approach in combination with CBT is most suitable and agreed upon by counselor and client. Joyful Journeys Counseling advocates for consecutive weekly sessions when targeting anxiety based issues through treatment.
Trauma Informed Certification
Joyful Journeys Counseling is 90% complete with the Trauma Informed Certification application we initiated in the fall of 2019. We should be ready for the final desk review by Fall.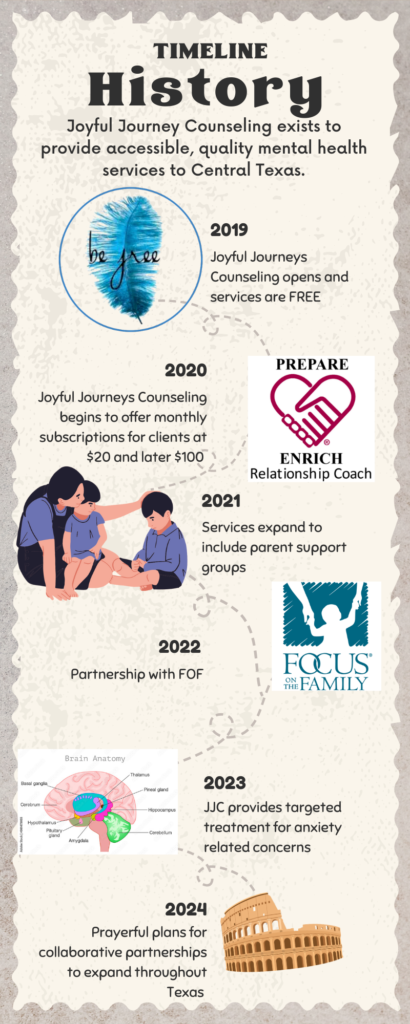 Couples Counseling
We continue to serve couples and have found an increase in couples wanting support after infidelity. (In the spirit of transparency, affair recovery is not a specialization by our clinicians.) Couples care at JJC remains confidential, compassionate, and Christ-centered. We remain open to serving clients who want and need the honest, curious, and compassionate approach to working towards counseling goals. We continue to assert an underlying belief that a client is an expert in determining treatment goals. This framework is known as client-centered therapy.
Treatment of Anxiety Related Disorders
A recent area of focus has been treating anxiety in children and adults. The adjustment accompanied training and considering the needs of those presenting for treatment. We do this by incorporating a solid foundation of psychoeducation to develop mindset understanding and awareness. Coping skills and tools are taught throughout the first ten sessions and practiced in subsequent sessions to maximize the client's self-soothing and emotional regulation abilities.
Employee Assistance Program
Client care temporarily expanded into solution-focused brief treatment for clients with Employee Assistance Program benefits. Quickly, this proved an unsustainable model of care and business. While EAP allows prompt care for those in need, the low return for JJC proved untenable at this time. The founding and current model of care is high-touch and time-intensive. EAP services increase administrative work with lower returns. In line with our service-oriented and outreach goals, we continue to see a limited number of individual EAP clients who closely align with JJC treatment specializations.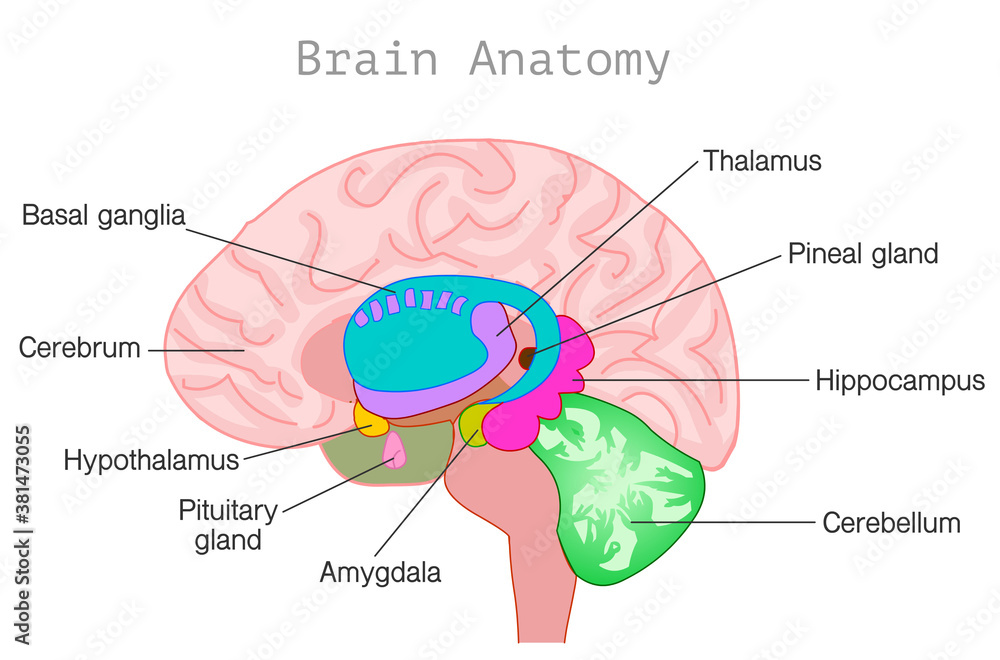 Collaborative Expansion & Learning
Joyful Journeys Counseling has plans to collaborate, expand, and learn through Texas church partnerships. We have already reached out to several organizations to begin the framework for expansion. Our doors are open to student interns and post-graduate counselors. Do you know anyone who wants a site for clinical hours? Please, keep JJC on the short list of potential worksites.
More Collaborative Partnerships
Did you know that Joyful Journeys Counseling Clinical Director was featured in an article on healing after an unhealthy relationship? Future plans include writing with other platforms. Stay tuned for these article releases. Additionally, we have presented Continuing Education units informing clinicians how to support children through parent education in partnership with Christian Counselors of Texas.
Celebrating One More Year
Thank you for celebrating with us year to year. We are happy to have our clients, partners, and supporters as part of the story initiated in Austin, Texas. What will there be to report next year?