Embracing Life's Moments with Joy
I grew up with paper plates. Lots of paper plates. This never really was "visible" to me when I was young (in the way most familiar things live in one's blind spot). Shortly after marrying, I was visiting my mom and went to grab a dish. Stacked neatly inside the cabinet was her beautiful china. There was enough china for a dinner party of 12. The collection had been there throughout my childhood. I wondered why we hadn't used it regularly. For decades, the beautiful set had been saved, reserved for only the most special occasions. It rarely made an appearance. From that moment, I purposed to set meals for my family using the beautiful wedding tableware we had been gifted.
Fast forward 11 years…
It was my son's 10th birthday. Travis County already had more than 50 confirmed cases of coronavirus. City ordinance restricted groups of more than 10 from gathering at one time. Movie theaters and restaurants had already ceased normal operations. The school Spring Break had been extended. Churches had already held their first solely online Sunday. Shelter-in-home was yet to come. But my firstborn was turning 10.
In our family, birthdays are a big deal. We typically invite a large group (even all the kids in the birthday boy or girl's class) to celebrate with us. You might say, we have Texas-sized celebrations. We have scaled back a bit on occasion with a store-bought cake instead of a custom cake, but the event is always a highlight. I invest a lot of energy and thought into creating fun and special activities that even our party-goers look forward to from year to year.
Our plans for surprising our son with a handful of friends on an outing to the arcade and movies was no longer an option. We had a surprise gathering in our home planned afterward and a couple of close friends had been invited to a sleepover. Not going to happen. Not even close.
As I thought about what to do, I remembered the paper plates…and the complete set of china in Mom's cabinets. Perhaps we could have chipped Mom's beautiful china during those years when we were young. Perhaps a serving dish could have been completely broken. Probably both were options in the hustle and bustle of dinner, cleanup, and bedtime for our young family.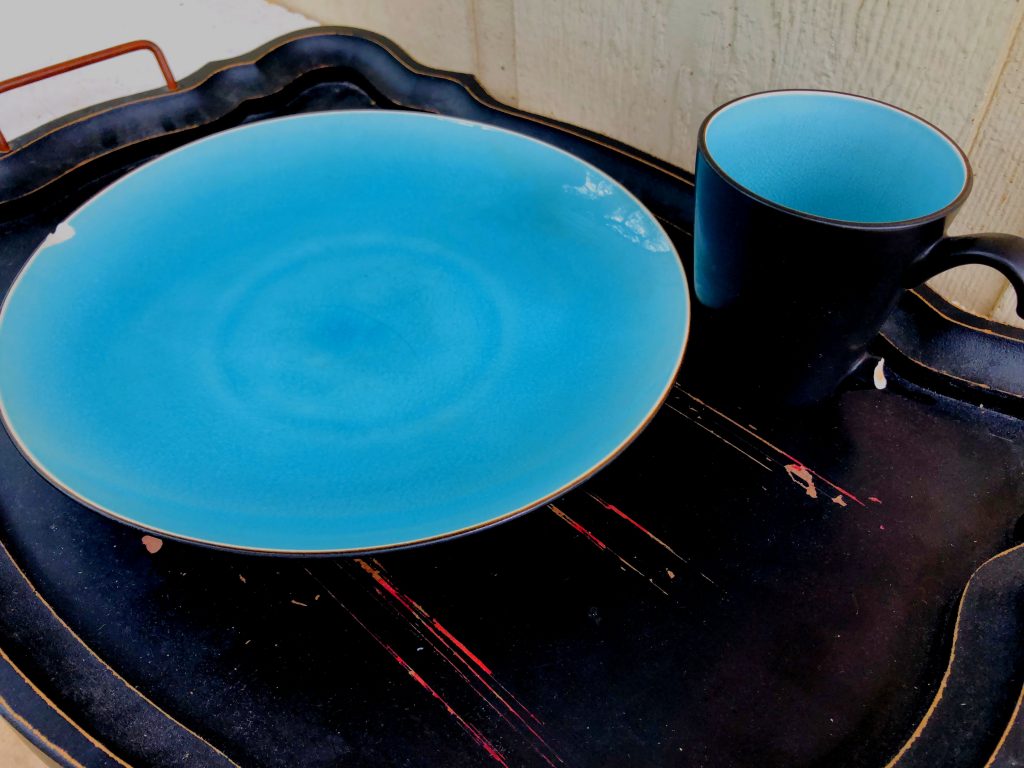 Even if that means some of the pieces (or all) do not last. In fact, I have had to face my own goodbyes to the beautiful pieces of our first set of tableware because it was used daily. On our last move, I unpacked the box containing our favorite serving bowl. Three large pieces sat broken in the box where there once had been an ornate bowl perfectly matching our set. I now have zero matching mugs, zero matching bowls, and zero matching salad plates from our wedding set. I have considered tossing the remaining dinner dishes. (I keep them for my husband's sake. He may be more sentimental than I.)
What do we do in this time? How do we celebrate when no one is supposed to be in a group setting? Do we wait? Leave our party hats and confetti in the "cabinet" to bring out when things are just right? Is it worth the risk to be around individuals who may currently be asymptomatic yet silently carrying a virus?
But my son is turning 10. This happens once. Once in a lifetime. I know a momma who was planning her son's first birthday before he died. He never got to celebrate that day.
Maybe it is irresponsible or unreasonable or a myriad of other things to throw caution to the wind. But my baby is turning 10. I cannot risk looking back on this moment and wish that I had put on a party hat and had everyone around sound off party blowers.
So, we planned for a few friends to join us at the park. We ate pizza, an absurd amount of chips, drank canned tea, and had cake. There was definitely a pinata. This year, a SUPER pinata was most appropriate as it was the only planned activity. This pinata had two see-through sides so party-goers could see it was filled with full-sized candy bars, boxes of movie theater candy, full-sized containers of Playdoh, and whole packages of Bubble Tape. I told you, it was a SUPER pinata. We had balloons and pictures and romping around on the playground equipment. And this time, there was Lysol. Also, there was a mega-sized container of hand sanitizer. There were still hugs. We had a table cover and festive plates, but I forgot the forks. There was singing and crazy candles and it was beautiful. By the way, they were paper plates with matching throw away napkins.
Life is beautiful, even when it's scary or crazy or weird. Events will occur where you have to forcefully hold fast to that conviction. Maybe even make it happen. Life is beautiful. Sometimes you have to insist on celebrating in the face of a pandemic virus. When cares of this world try to dampen your mood or stifle your energy, I declare it's time to celebrate. Even if you must use paper plates or chipped china.